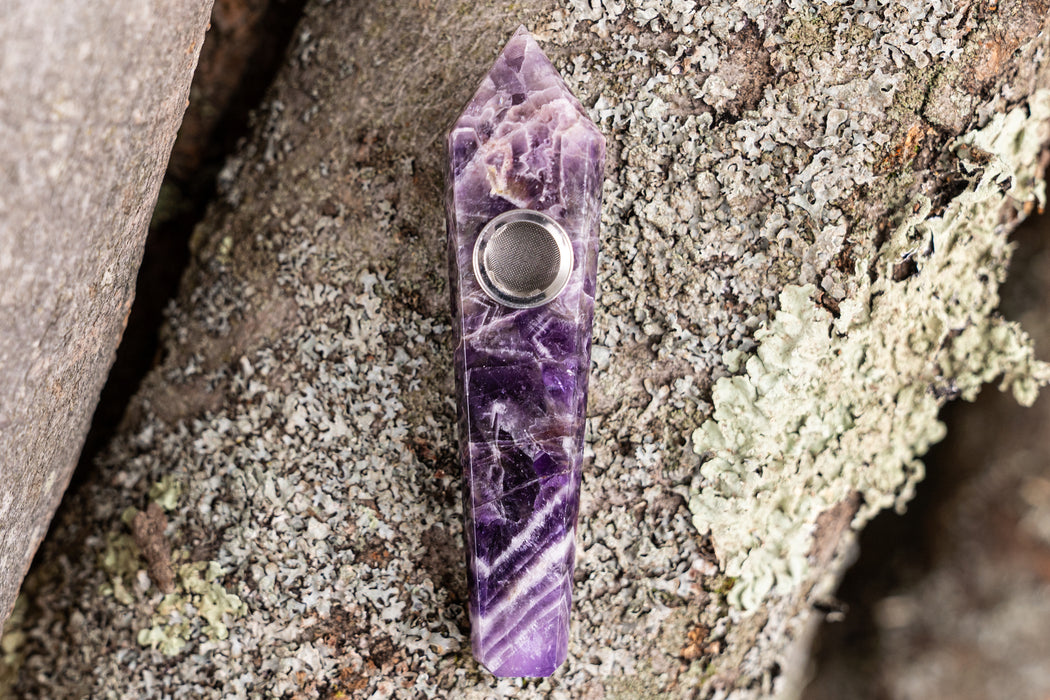 Gemstone Smoking Pipes | Natural Stone Pipes For Smoking | Gift Box, Extra Screens, Pipe Cleaner | Crystal, Quartz Stone Pipes
Original price
$12.00
-
Original price
$29.00
⭐️ Check out all of our Gemstone Smoking Pipes here - Natural Stone Pipes For Smoking
⭐️ All Natural Stone Smoking Pipes - Approximately 4.5 inches long

⭐️ Every pipe is unique! While you will get the stone style you order, every single one is all-natural and will have it's own unique features and color variations.

⭐️ Every pipe comes in a beautiful custom gift box for storage, with 2 extra screens (3 total), and a pipe cleaner

⭐️ All-Natural rare stone pipes are GORGEOUS, and will make smoking a joy

⭐️ Unique patterns make each piece one-of-a-kind

⭐️ With our beautiful presentation, these make a PERFECT gift for the smoker in your life.

⭐️ Safely shipping from the U.S.A. - Expression Tees is located in Pennsylvania

⭐️ We Also offer replacement parts - 2 Screens and a Pipe Cleaner

⭐️CARE INSTRUCTIONS:
To ensure your pipe gives you the most enjoyment, please care for it as you would any mineral or glass item. These are made from natural stone, and will be very durable under normal usage. However, these will chip and break if they are dropped, banged on something, or otherwise mishandled - just like anything else. Please treat it with care, and clean it often with the included pipe cleaner, and replace your screens often as well.

Thank you so much for supporting small business!